All the bloggers and online money makers may be quite dissatisfied with the Reserve Bank of India notice on PayPal where the payment and transfer of money has been made quite hectic but this is how an iPhone can help one out with just an amazing free app once again for the iPhone.
A very simple app named Square once downloaded the company sends a Credit card reader which can be inserted to the iPhone and it reads the credit card code just like a traditional reader. Almost like the QR code reader the card gets scanned and the money is transfered to the persons bank account immediately.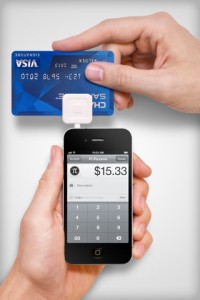 The user just needs to create an account with the app which takes less than a minute and the other minute one can start accept payments from any sort of credit card(VISA, MasterCard, AMEX & Discover supported).
The app is also available for Android as well as iPad and the best part is the app is completely free for download.