So finally the company which was previously known as the internet giant has may be changed its plans and is now on its way to become the champion everywhere. The Web king which has already dominated the mobile phone market because of its operating system Android and now it has made an amazing entry in the laptop market with its lovely Chromebook.
The main points that make Chromebook as a good choice for the web developers or the web designers and even for the internet freaks are:
Amazing Boot up Speed: The booting up speed of the Chromebook is extremely fast due to which the time won't be wasted a lot. With the amazing 8 seconds booting up this can make the work of a lot of web dev's easier.
Storage Choices: The device comes up with the facility of storing the data on the cloud storage or the cloud server provided by Google, which in turn makes the storage of the data easier and if the laptop crashes the data can be easily recovered by logging on to ones account in another system. Also the embedded 16 GB storage make the data storage fast( Flash Memory) where the essential or regular data can be stored.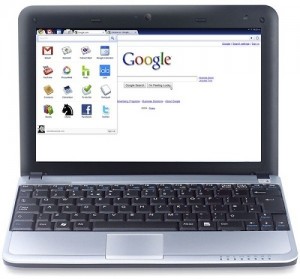 Computer is the Web: The computer is mainly manufactured to view the web and not or any other activities so the operating system is really well to do with all the web tools and applications. This makes the web as a better experience for all the people using it.
Best On The Go: With an amazing battery back up of 6 hours it is the best on the go.
Security: The security of the computer is also another point to be considered. The best thing that can be seen is that there is no requirement for an antivirus or internet security as the whole operating system is based on the web with the severs of Google being one of the most effective ones.