As for past many days Apple Inc. has been in the popular media with the success of their latest even WWDC where the Apple team talked about iOS5, OS X Lion and many n=more stuff including the iCloud as well. Also the company is enjoying its days with the success of the iPhone camera which ranked high on Flickr. This time we also see a new gadget come out of the company which hasn't really faced the audience yet.
The new gadget is the 3TB version of its Time Capsule as previously only the 1 TB and 2 TB versions were abvailable. According to the sources the company will still continue selling the 2 TB version but discontinuing the 1 TB one.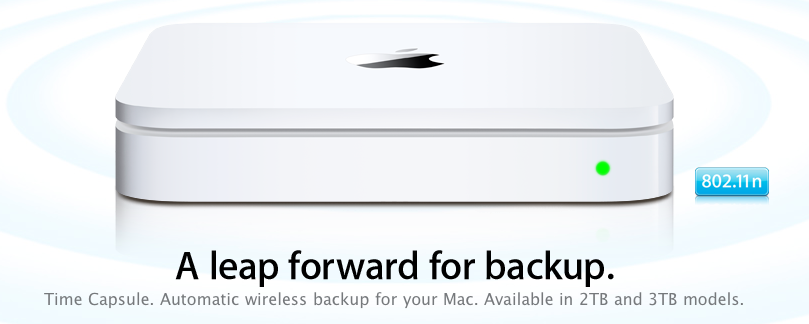 Initially there was no update on the price of the new version as the retail page was still displaying Starts $299 but now it is having the latest update that says that the product is available for $399(3 TB version) whereas the 2TB version would be for $299. The first news about this product came out via MacRumors which also mentioned the updates about Airport Extreme which is currently priced at $179.
All prices above are for the United States.